The Official Nikita Institute For Feline Studies Blog Roll!
***A Reciprical Link is appreciated, though not required: We are all about networking & reaching out to the Cat Blogosphere, as part of Feline World Conquest!***
Simon Teakettle Ink & Terzo's Blog
DEE DRUMMOND: The Pioneer Woman - is a Cat Lover!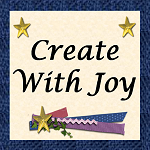 Brian's Home and Forever Home Wanted -- which is a voice in the world with a pretty darn big reach. Rescue cat Brian is the SpokesCat and between Twitter, Facebook and his blog these 2 sites reach thousands on a regular basis. They can only give voice to those in need and with your help they can be successful. As Brian's human, Terry says..."We can't help them all, but we are dedicated to giving it our all."
GloGirly and Real Housecats of the Blogosphere
Grace & Company
The Cat Poetry Archive of the Tweetspeak Poetry website
Jackson Galaxy, The Jackson Galaxy Foundation and My Cat From Hell
-----------------------------------
Adventures of a Suburban Kitty
Alasandra, the Cats, and a Dog
Amazing Acro-Cats and The Rock Cats
Ask Fisher - Pet Advice from One Tuned In Cat
Basil the Bionic Cat and Basil's human
BJ Bangs - Paws for Reflection
and Texts from Mittens and Whiskerslist: the Kitty Classifieds, all by Angie Bailey
Cats With Your Coffee (AKA Daily Dose of Dogs)
Cattywumpus - Feline Humor & Illustrations
Chey & The Cat Post Intelligencer
Cokie the Cat: Hollywood Insider
Curlz and Swirlz (Life with Cornish Rex cats, and a Sphynx)


Derby The Sassy Cat
Everycat ( Oliver & Jerry ***RIP Whicky Wuudler***)
Homeless Cat Care of Prescott Valley, AZ (Debra Taylor's blog)
Housecat Confidential

I Have Cat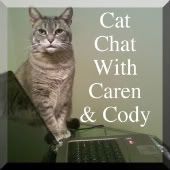 Katiez Furry Mewz
Katz and Other Tales
Kimo & Sabi

Kitty Limericks and Herman's Hidaway
KT Cat & Jacob - The Scratching Post

Lost in the Cheese Aisle

Marg's Pets
Max the Quilt Cat (HH & the Boys)
Miles & Sammy - Meezer Tails


My Cats & Funny Stories - Cat Paintings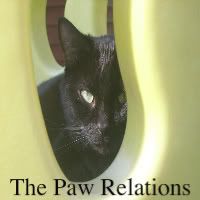 Pete the Vet and Pete Wedderburn (Freelance Veterinary Journalist - Ireland)


Pictures of Cats (PoC) - An online Illustrated cat encyclopedia with opinion and real life experiences
Rumblebum: Adventures of d'Artagnan Rumblepurr & Inigo Flufflebum!
Social Media Savvy Pets - Lorie Huston
Spot and Fiona
Stunning Keisha
Sweet Purrfections
The Creative Cat
The Daily Cat
The Daily Mews
The Daily Wag
The Pet Blog Lady

Tom the Church Cat
Traveling Cats (Cats on the street, from around the world!)
Under The Paw: Adventures in Mog Servitude and Beyond

Writer and Cat

Zee & Zoey's Cat Chronicles

------------------------
About.com.Gatos (Spanish language blog about Cats)
Cat Health Guide
Cat Horoscopes - Cat Astrology
Cat Hotel
Cat Related Links ( Lots of them! )
Cat Rules

Cats International
Cats With Hands
ICAT: International Cat Agility Tournaments

Infinite Cat Project
Kitty Sites - The Cat Lover's Online Directory! If you are looking for a cat-related website, this is a great place to start. A large and resourceful directory with a personal touch!
National Cat Holidays to Celebrate!
Pet First Aid 4U - Be a Mutt-gyver - KUSI TV episode 4-4-16
Pet First Aid 4 U founder Arden Moore -- with pet safety pets Casey, Kona and Stan -- demonstrate pet first aid/safety tips when you DON'T have a pet first…
Pet Museum
Pet University Cat Information
Prints of a Cat
Ragamuffin's Cat Quotes
Ragamuffin's Kitty Trivia and Humor
Sandy Robins - Pet Lifestyle Expert, Writer, Speaker
Sugar Pet - Treating Diabetes in Cats
The Bad Cat ( Human ) List
The Bad Kitty List
The Cat Site
The CAT User's Manual
The Cats' House
The Original Cat Ring
The Paw Project (About Cat Declawing)
Thoughts Fur Paws
Top 10 Ways to Manage Cat Allergies (By One Who Knows! Deb Barnes/Zee & Zoey)
Top 10 Sources for Cats
Wendy's 3-D Cats
Wendy's LOL-Spot
Save
Save