Good morning felinity assembled, Sneakers the Texian Tuxedo, here.
We are camera friendly critters around here.
Our selfies, whether taken on Sunday or any other day of the week have often led to quite surprising and unexpected results.
Some are not even discovered until Daddy Kiril takes a look at the shot immediately after afterwards, or hours or days later.
A few special ones are surprisingly artsy whether taken on a Caturday or not, and have been put to use for special purposes on this blog over the years.
Mr. Nikita's was the first such shot...He was unexpectedly caught with some kibble in his teeth and was trying to dislodge it.
Elvira was just being silly and didn't expect her sticking her tongue out was caught on camera.
Nikita and daddy eventually found a use for his photo as the first Feline News Network badge.
Elvira and daddy eventually decided her shot was perfect for one of the sections in her Elvira Factor posts: the Knucklehead of the Week.
It has been a year since Elvira last did the Factor, not having done a regular Factor post in a year (only a special Sparkle Tribute, last August) and she wants to return to doing them, but has little idea what anyone thinks of them.
That brings me to, well, ME!
There I was, yesterday, minding my own business, resting in a tower cave and watching the passing scene outside the apartment window....
when daddy approached to take a photo.
Surprised, I turned my head in his direction and smiled....
Well, I was actually going for an open-mouthed grin effect, like this next photo of me,
  or so was my intention....
But, to my surprise and daddy's huge amusement, my tongue had a mind of its own!
When daddy finally stopped laughing and dancing happily around the room he showed me the photo and I just wanted to hide under the bed and die from embarrassment!
I spent the rest of the day thinking about the photo, though, and continued thinking about it over night.
I got to thinking about how Nikita and Elvira put their most embarrassing photos to use for the benefit of this blog and their writing... and came to a decision.
I told Elvira, before daddy awoke to start the day, then told him after breakfast.
They both approved enthusiastically.
March has been a busy, stressful, month around here for Daddy Kiril and Elvira and I have been doing our best to help him make it through.
This meant that something I introduced in February had to be set aside:
Texas Tuesday with the Texian Tuxedo
There have been an introductory post and the first 2 weekly editions and the limited feedback I have gotten, so far, has been encouraging.
What is the intent of the series?
"How am I going to do my part to forward the cause of Texas, its growth and security and, most importantly....
how am I going to do my part to help forward the cause of Texian felinity, both indoor and feral, and promote rescues, shelters, events, blogs and more from a tiny apartment in a corner of the Sharpstown district of Houston?"
"It is time for me to begin to make my mark on Texas, trusting in Ceiling Cat to guide me, and let the future take care of itself.
I can do so in ways and with resources that my predecessors never dreamed of."
You can read the preview and first 2 editions, here, and I welcome your feedback.
I decided to do something similar to what Elvira has done, but with a focus on Texas and so the "Tongue-Lashing" award was born.
 Caturday Art - 3/27/15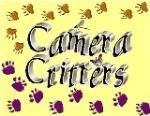 364th edition, celebrating 7th year anniversary! 3/28/15