Where to begin?
Daddy Kiril, here, Feline News Network roving correspondent, with the first report from my trip to the Blog Paws  Conference.
Don't worry, Nikita and Elvira Mistress of Felinity will have plenty to share, themselves, as the story of my trip unfolds.
From the moment I entered the lobby of the Sheraton Premiere, on Thursday morning, to the time I finally left to catch my flight home on Sunday afternoon, I had one of the best times of my life.
More than 500 bloggers attended the event, including 8 tables worth of newbies for the newbie breakfast on Friday.
As a newbie to Blog Paws conferences I admit to being a little nervous but, standing there in the lobby my nervousness soon disappeared as I heard my name called, turned around, & saw Caren Gittleman (Cat Chat); arms open wide, a smile on her face, charging forward to embrace me in a welcoming hug.
Soon I was walking the halls, attending my first speaker
session in the afternoon, and the welcome speech and get together in the evening, like I'd been coming to the conference since forever.
The people who attended this conference are bloggers, freelancers, published authors, writers all! They are rescue volunteers, shelter workers, veterinarians, blog readers, major names in our niche of social media, pet related retailers and food manufacturers, and more.
They are male and female, representing all age groups, social/economic status, races and many nations.

Unlike a comic book, or Star Trek convention people were not
the only ones playing dress up; from cats and kittens, chicks, dogs and
ferrets, to cute, but humongous wabbits, many animals were strutting their
stuff, dressed up and not.
I got to meet a pair of simply adorable 2-legged Kitties, as you can see:
Christine Michaels, of Pawsitively Humane, in the pink.
Author Deborah Barnes, of Zee and Zoey, in her famous leopard outfit.
During the day I would wear either my shirt with Nikita and Elvira on the front, or the one with the blog header design, as a way to make it easy for people to find me and learn about the Opinionated Pussycat.
For anyone who writes online as a pet blogger this event is the best hands-on introduction to how social media involvement is important.
You will get an ego boost in the most amusing way; imagine a 53-year-old, balding, dude finding himself being approached by a pair of women old enough to be his mother, all smiles as they breathlessly tell him they are big fans of his blog!
You will get an education on many subjects, at as many as 9 presentations that will help you be better at what you do.
You will make new friends, meet old ones only known via online interaction (Terry Frum, of Brian's Home! ), and connect with various industry types in many ways. Inspiration to be the best will come from attending the awards dinner recognizing some of the best in the world of pet blogging.
You will take a ton of photos (That's  Kevin Hattori, of Animal Shelter Volunteer Life!)and pass out 100 of your blog cards, collecting just as many from others; buy a few things, including books you will get autographed, and maybe get pep talks about your writing efforts from the most unexpected people.
You will gain 3 lbs. eating fabulous free breakfasts, lunches and dinners, and leave your room key in your room at least twice….but, um, let's not get too much into all of that, hee, hee!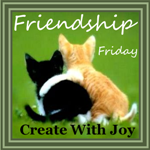 The Blogs of Kiril Kundurazieff: